Leon van Halder, member of the Honorary Committee of the FAN Friendship Albany-Nijmegen foundation has passed away. He was highly respected, and as a person Leon was friendly and accessible. He believed that the historic bond of friendship between Albany and Nijmegen is still relevant and valuable, and he was interested in possible connections between the urban regions.  Leon van Halder was aware of the post-WW2 history of Radboudumc and the role that the American 82nd Airborne Division and General J.M. Gavin played in its reconstruction. Despite his illness, his death came unexpected. We have lost a good friend but we are grateful for what he has meant for our foundation.
Our sincerest condolences go to his family, colleagues and friends.
Board, advisers and volunteers FAN Friendship Albany NY-Nijmegen
——————-
In honor of Leon van Halder, chair of the board Radboudumc:
We send our warm wishes from all over the United States. The daughters and grandchildren of General James M Gavin deeply appreciate all you have done to honor his memory at the University and the valor of the 82nd Airborne Division in Nijmegen. You have touched us with your generosity and for preserving our joint history.
Sincerely,
Chloe Gavin Beatty and Marjorie Gavin Lewis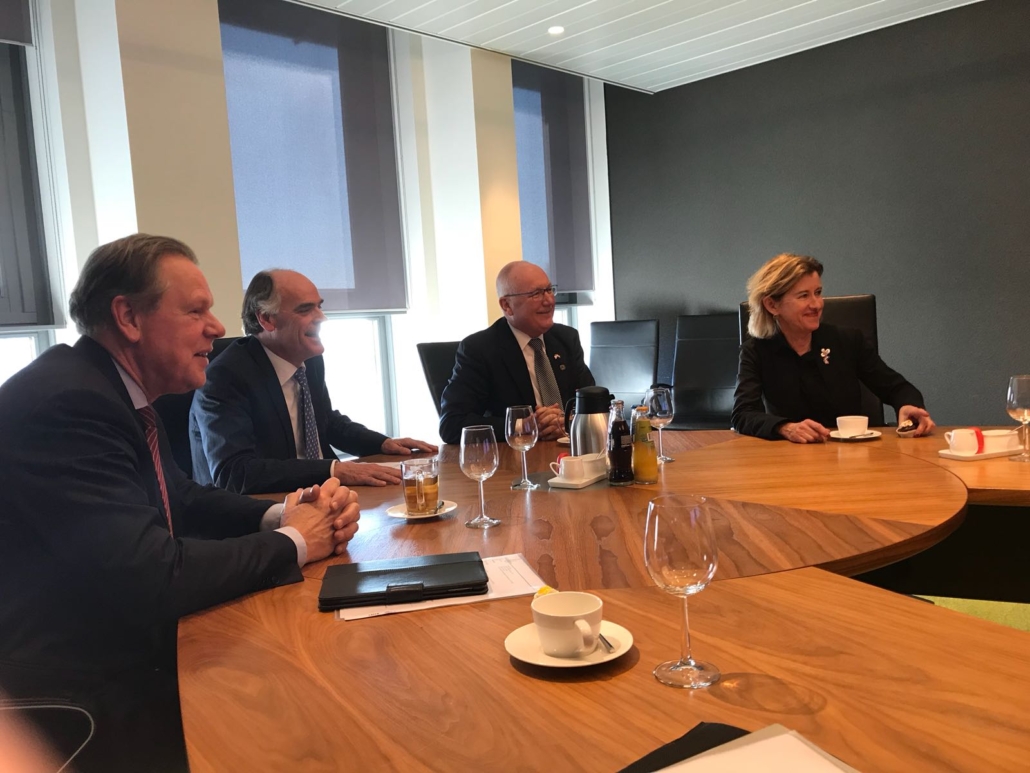 https://www.stichtingfan.nl/wp-content/uploads/2019/04/Meeting-with-Radboudumc-CEO-Leon-van-Halder.-With-P.-Hoekstra-JJ.-Schmitz-Anja-Adriaans-FAN.jpg
1200
1600
Stichting FAN
https://www.stichtingfan.nl/wp-content/uploads/2018/11/A-FAN-logo-2018-nieuw.png
Stichting FAN
2019-04-09 11:50:52
2019-04-09 13:16:21
In Memoriam Leon van Halder (1955-2019)