Do you have memories of this special aid operation in 1947? You may have photos, letters or other items that relate to the relief campaign of the city of Albany for Nijmegen.
We  would be happy to hear from you for questions, information, and suggestions, the email address is anja@stichtingfan.nl.
Contact information:
FAN Friendship Albany NY-Nijmegen
Address
Broerdijk 193 F
6523 GT Nijmegen,
The Netherlands
E-Mail
info@stichtingfan.nl
Phone
+31 6 53595669
FAN Foundation is a non-profit organization. To realize our plans and activities we need support. If you want more information, please contact us: info@stichtingfan.nl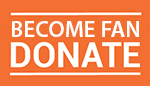 If you are interested to hear about sponsor opportunities please contact us via info@stichtingfan.nl.
Stichting FAN
IBAN: NL43 RABO 0305 3792 40
BIC: RABONL2U
Thank you.