Adriaans onderscheiden met Honorary Membership 504th Infantry Regiment van 82nd Airborne Division, US Army.
Voorzitter Stichting FAN, Anja Adriaans krijgt Amerikaanse onderscheiding.
Onlangs vond de All American Week van de 82nd Airborne Division plaats in Fayetteville, NC, USA. Op 24 mei 2016 waren Colonel Colin Tuley and Stg. Maj. Beau Barnett gastheer voor de Distinguished Member of the Regiment Ceremony. Tijdens deze bijeenkomst werden 14 personen opgenomen als Honorary Member of sommigen als Distinguished Member van het Regiment. Het betreft veteranen van de 82nd Airborne Division, leden die nog in actieve dienst zijn en vrienden van het Regiment Fort Bragg, NC. (photo: US Army Staff Sgt. Javier Orona).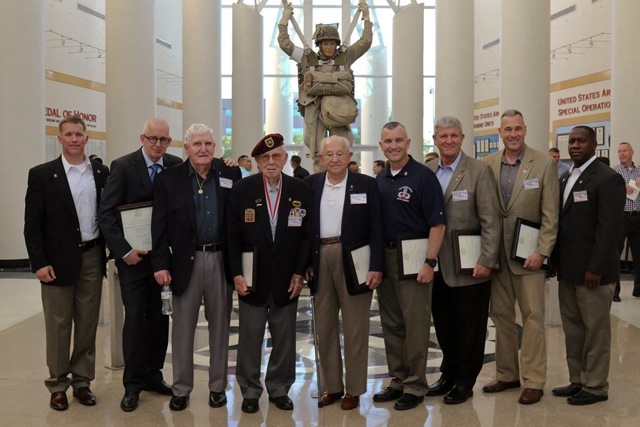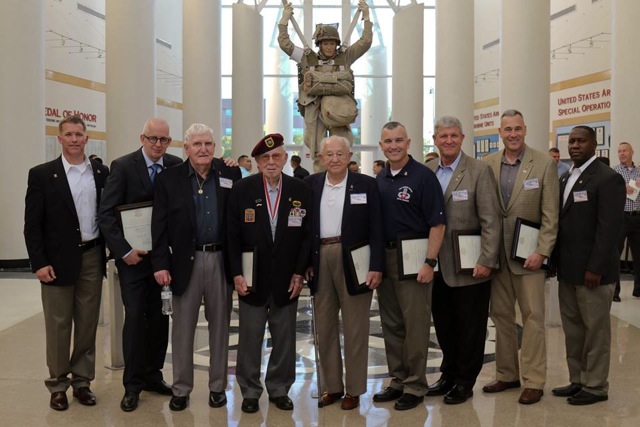 Op de foto van links naar rechts: Colonel Colin Tuley, Johan van Asten (Nijmegen), Pfc Francis X Keefe, Maj. Mofatt Burriss, 1LT Roy Hanna, Col. Anthony Judge, Col. Robert Brown, Brig. Gen. Brian Winski en Command Sgt Maj. Alexander Barnett.
Ook ingewijd en opgenomen in het regiment maar niet op de foto: Anja Adriaans (Stichting FAN, Nijmegen), CSM Paul Bayless, CSM John Brady, SGM Viriato Ferreraramos, Mr. Melvin Greene, LTC James Megellas, en Antonio Taurelli of Nettuno.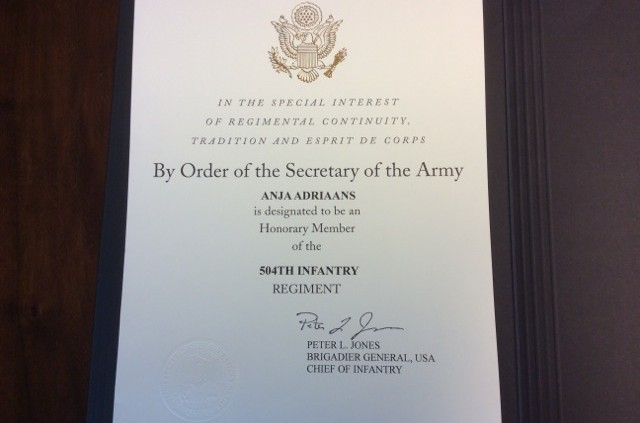 https://www.stichtingfan.nl/wp-content/uploads/2016/06/13230230_10154104882718805_2660468802334016421_n.jpg
427
640
Stichting FAN
http://www.stichtingfan.nl/wp-content/uploads/2018/11/A-FAN-logo-2018-nieuw.png
Stichting FAN
2016-08-21 18:57:54
2018-08-18 19:38:56
Honorary Membership 504th Infantry Regiment van 82nd Airborne Division